Explorers
Children ages 4.5 to 7
This service is ongoing and meets once a week. We currently have 2 groups, one on Sundays from 10am to 11:30am and one on Wednesdays from 3:30-5:00pm. Both groups meet at Ryan Park in Rancho Palos Verdes and include a balance of kinesthetic games as well as attentive listening activities.
Children learn to be engaged and flexible in their play by learning skills such as: dealing with rule changes, allowing others to choose activities, and initiating and reciprocating play with peers. We practice games in a non competitive manner, making sure the emphasis is on enjoying the activity because the kids both understand how to play and are experiencing positive peer interactions while playing. Throughout each session, opportunities are contrived to practice compromising, problem solving and discovering new things about about each other.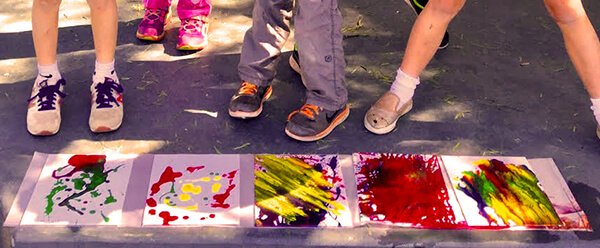 Who would benefit from this group?
Children who have foundational social skills such as language and the ability to attend to a small group but need the right supportive environment that will specifically target the skills they need to learn and practice.
SBKC is unable to serve students who require significant behavioral intervention. Students who have a limited ability to communicate their needs, exhibit aggressive or eloping behaviors would benefit from a more staff intensive environment than SBKC. If you are unsure if your child is a good fit for our program, please contact us and we will get back to you to help make that determination.
Tuition
Student tuition fee is $75 per 90-minute class which is billed on a monthly basis prior to each new month. Tuition is based on the number of weeks classes are held per month and is adjusted during months with holidays or a varying number of weeks. If at least 24 hour notice of an absence is given, your account will be credited for the next month's tuition.
A one time $20 registration fee will be applied to all new approved applications.
For more general information please visit our FAQ